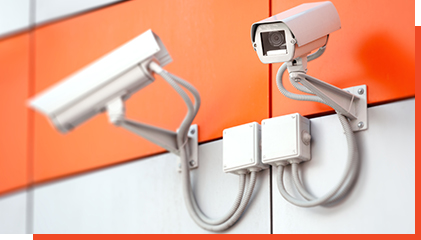 Video protection
Video surveillance is known as video protection when it is used on public land.
It is a system of cameras and image transmission, placed in a specific space, to monitor it remotely. Images obtained with this system can be processed automatically and/or viewed and then archived or destroyed.
From simple individual housing to a sprawling sensitive industrial site, the importance of video has proved its worth. It is now recognised when it comes to preventing and protecting people and property.
The DEF Network has highly specialised expertise in video protection, based on supervision software packages developed and maintained by our in-house experts, and adaptable to your specific problems.