Recommended solutions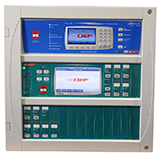 ECS & CMSI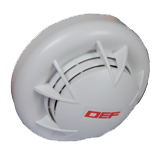 Détection
Forte – Antares IV
– Addressable and modular system
– Easy and intuitive operation
– Colour screen with pictogram management
– Connectivity and service offer
– Interactivity for hourly risk management
More information
Forte – Antares 4 are 2 addressable controllers (SDI and CMSI) that have been designed with excellent ergonomics. The Forte in particular uses a colour screen, dedicated pictograms and an optimised layout of LEDs and keys, thereby enabling easy and intuitive operation especially for "non-specialist" users.
The modularity of their system architecture enables in particular Front Panels to be integrated into extra flat bays (thickness 300 mm) to free up space and volume for the operator.
Thanks to interactivity with the detectors (Orion +, OAO-O, etc.), the sensitivity and detection mode can change according to a time slot for a perfect temporal adaptation to the risks and constraints of the supervised area.
The connectivity of the panels allows the user to know the status of his installation in real time thanks to the def-sentinel.com proposal.
The large modularity of the panels, in a box, in a bay, in a network makes it possible to cover all types and sizes of sites (small, large, multi buildings, high-rise buildings, etc.)
OA-O
– Reliability of detection
– Interactivity of the detector
– Wide range of accessories
More information
This smoke detector, with its simple and elegant design naturally fits in with its environment. It has over 50 years of experience in detector manufacturing to ensure reliable and long-term detection.
This detector provides the possibility of modifying its sensitivity. Thanks to the interactivity with the panels, the detection sensitivity can change according to a time slot for a perfect temporal adaptation to the risks and constraints of the supervised area.
It has a wide range of accessories for its optimum assembly in various environments.
Paint on request