Recommended solutions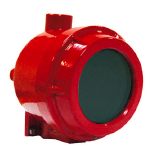 Gamme EX
Brouillard d'eau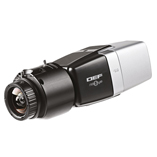 Détection vidéo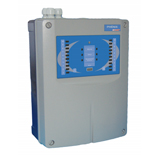 Détection par aspiration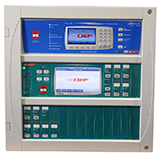 ECS & CMSI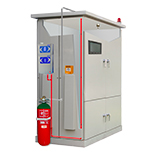 Extinction gaz
Gamme Ex
– Complete range
– NF certified ATEX Linear smoke detector
More information
The EX range is designed to monitor the fire risk in ATEX environment (risk of explosion). It consists of smoke, heat, flame detectors and a manual trigger and includes in particular the only NF certified linear smoke detector for ATEX environment: LYNX L30 ADF with IP66.
Water spray
– Over 20 years of experience
– Total and complete control of the installation
More information
With more than 20 years of experience and internal teams of fitters, the DEF network is a recognised player in water spray extinguishing solutions. This extinguishing solution is the result of a water spray in the form of fine droplets (<1 mm) at pressures between 12 bar (low pressure) and 100 bar (high pressure), provided by a technology of specially designed diffusers. Water spray has a double effect: it lowers the temperature and simultaneously smothers the fire by lowering the oxygen concentration. Furthermore, the small diameter of the required piping networks facilitates its installation, even in congested spaces. Low or medium pressure water spray is recommended for protection of engine compartments and other auxiliary rooms.
FIRE EYE
– Innovative solution
– Smoke and flame detection in addition to conventional fire detection
– Ideal for large volumes and complex environments
More information
FIRE EYE is a solution for smoke and flame detection by image analysis.
It consists of video cameras loaded with a powerful image analysis algorithm and Visiodef 3D supervision software, enabling easy operation.
The use of this solution is recommended only in addition to conventional fire detection, in particular on sites with complex environments where the so-called "traditional" detection is not optimal in relation to the risk to protect, such as for very high-ceiling rooms where the stratification of fumes occurs well before the ceiling (aircraft hangar, etc.), or premises with very strong ventilation (tunnels, etc.).
PHÉNIX / S2H
Détection de fumée par aspiration
– High sensitivity and early detection
– Accurate location of fire outbreak
– Easy maintenance
More information
PHENIX/S2H is a suction smoke detection system particularly suitable for monitoring equipment or critical volumes, such as bays or computer rooms.
Its high sensitivity enables early fire detection and offers the operator the possibility of intervening at the earliest.
The flexibility of the tubular network associated with the S2H detector integrated into it enables closer monitoring of the risk and precise localization of the source of a fire.
Forte – Antares IV
– Addressable and modular system
– Easy and intuitive operation
– Colour screen with pictogram management
– Connectivity and service offer
– Interactivity for hourly risk management
More information
Forte – Antares 4 are 2 addressable controllers (SDI and CMSI) that have been designed with excellent ergonomics. The Forte in particular uses a colour screen, dedicated pictograms and an optimised layout of LEDs and keys, thereby enabling easy and intuitive operation especially for "non-specialist" users.
The modularity of their system architecture enables in particular Front Panels to be integrated into extra flat bays (thickness 300 mm) to free up space and volume for the operator.
Thanks to interactivity with the detectors (Orion +, OAO-O, etc.), the sensitivity and detection mode can change according to a time slot for a perfect temporal adaptation to the risks and constraints of the supervised area.
The connectivity of the panels allows the user to know the status of his installation in real time thanks to the def-sentinel.com proposal.
The large modularity of the panels, in a box, in a bay, in a network makes it possible to cover all types and sizes of sites (small, large, multi buildings, high-rise buildings, etc.)
PROCYON+
– Standalone solution for electrical cabinets
– High sensitivity smoke detection by suction
– CNPP recommendation
– Automatic extinguishing by neutral gas (argon-nitrogen)
– Quick installation
– Connectivity
More information
This standalone product is designed for the automatic fire detection and extinguishing in electrical cabinets. Its modular design makes it easy and quick to install.
The EN54-20 certified high-sensitivity dual detection by suction system detects the outbreak of a fire at the smoke emission stage, in accordance with CNPP recommendations (document AMA1005 – Sept 2010). In the event of double detection, the alarm management and extinguishing control system then triggers automatic extinguishing inside the cabinet volume. The neutral extinguishing agent (argon-nitrogen) lowers the oxygen level in the cabinet until the fire is extinguished. It has no effect on the electrical components and thus enables quick restarting of the installations.
In addition to the local audible and visual alert, it is a communicating system: an Ethernet link is used to connect the PROCYON + to a control and data acquisition system of a site or on a GTC.