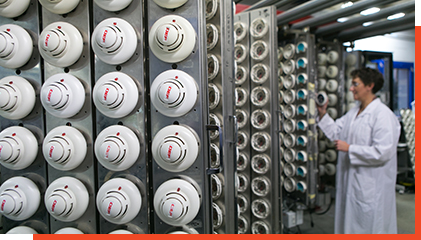 Reconditioning
DEF possesses the NF Reconditioning certification (NF422): blue "Reconditioning" stamp, which guarantees the detector's performance identical to a new product.
The reconditioning of detectors must be carried out according to the recommendations of the manufacturers and the recommendations of the organisations concerned (DREAL, ASN, Ministry of Internal Affairs).
Since 1996, DEF has been using the NF reconditioning certification, which guarantees the performance of refurbished detectors identical to a new product regardless of the make of the detector manufacturer.
Our know-how includes the reconditioning of all detection technologies: flame optics, smoke optics, heat.