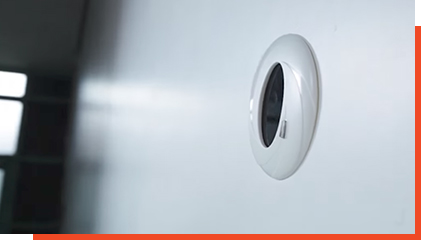 Fire detection
A fire detection system aims to detect and report as early as possible the beginnings of a disaster, in order to reduce the time required to implement fire-fighting measures and to limit its impact.
The automatic fire detectors (DAI), are based on various technologies that can be used to search for phenomena relating to an outbreak of fire: combustion gas, smoke, flame, heat, etc. During a fire, the detector is activated, it sends a signal to the fire panel. This signal is translated on the one hand into clear information for the user, and on the other hand, as part of a fire safety system (SSI), it implements the automatic operations to be controlled to protect people and property.
With its own Research and Development centre and always looking for innovation, DEF offers a very wide range of fire detection systems, to meet the most demanding issues. Localised, linear, suction, addressable or conventional, wired or radio detection: every operator will find with DEF a response suited to the constraints of his/her site.