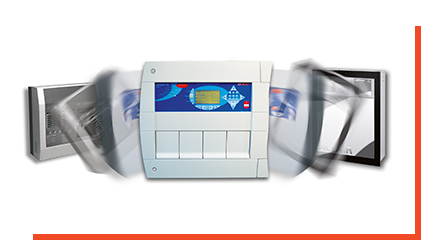 Technological migration
The management and operation of your Fire Safety System throughout the service life of the facility are major issues. They require optimising the overall migration costs during the service life of the building.
From this perspective, DEF has been developing its new products by ensuring upward compatibility of equipment.
DEF thus proposes that you upgrade your fire detection system progressively, through the EKO Solution offer. This is a technology migration solution to replace your old generation DEF fire safety system with the latest generation SSI.
The concept is simple and proven: the old detectors are substituted by the new ones, while retaining the existing wiring and base plates, and the operation of the installation is maintained during this transition phase.
The principle of the migration of an installation is to be planned over several successive years, in order to adapt to the operating and cost issues of the sites concerned.
For all these operations, DEF may have to perform adjustments, cleaning of various devices and adaptation of the Control and Signaling equipment (ECS).