Recommended solutions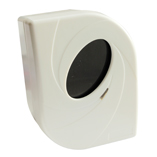 Détection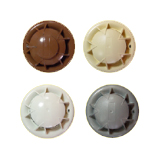 Personnalisation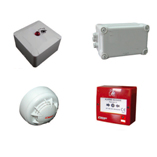 Radio
Lynx L30
– Early and efficient detection
– Discretion
– Customisation
More information
Lynx L30 is a linear smoke detector (among the earliest smoke detection), which has been designed to be as discreet as possible. Its design makes it the most compact product on the market.
For perfect integration into its environment, it is available in two versions: projecting and recessed, and can be painted upon request.
DETECTOR PAINTED RAL AT THE FACTORY UPON REQUEST
– Colour customisation on request
– Complete product range
– Certification retained
More information
In our manufacturing standard, we propose the supply of painted products (sound and/or light detectors and diffusers) according to the colour desired by the customer. This customisation operation is carried out directly in the factory to ensure the integrity of the product and thus retain its certification.
RADIO DETECTION
– Speed and flexibility of installation
– Respect for the integrity and the architecture of the site
– Experience and tried and tested technology
– Complete range including the action indicator
More information
The radio range enables to preserve the integrity of the site thanks to its wireless technology; this implies the control of installation costs and avoids the passing of cables in walls or exposed under moulding. With optimal reliability and transmission security, its certified performance (EN- 54-25 for radio) makes it possible to respect your architecture and preserve your environment. The complete range made up of a detector, a manual trigger and an action indicator can address many issues.
Paint on request