Recommended solutions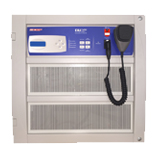 Sonorisation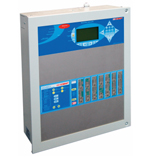 Mise en sécurité
SSS (PA System)
– NF-SSI certified security PA system
– Unique on the NF market
– Improved evacuation with dedicated and personalised voice message
– Many assured comfort features (music, animation, Individual Security Plan (PPMS), confinement, etc.)
– Complete range of SSS
More information
DEF offers a complete range of NF-SSI certified Security PA Systems (SSS).
The SSS groups together central equipment (ECSAV: DV50, DV400, B3S) and a range of speakers(HP). It provides the following two main features:
Security PA system, which is the combination of voice messages and emergency evacuation warning sound signal. This combination reassures listeners, allows them to adopt rational behaviour in the face of danger and therefore enables effective evacuation in the event of an alarm. Management of a security micro-phone for handling by an authorised person such as a fire-fighter.
The comfort PA system, which allows the broadcast of information from a desk, of background music, animation via a UHF microphone, chimes and/or pre-recorded messages (e.g.: containment message, Individual Security Plan (PPMS), class bell, etc.).
DEF is currently the only manufacturer to offer NF-SSI certified SSS guaranteeing the same level of quality and performance for all components of the SSI. This SSS range enables to cater to all types and sizes of sites.
Antares IV type B
– Addressable and modular system
– Ergonomics and easy operation
More information
This fully addressable and modular class B CMSI, thanks to its large screen, enables optimised LED and button layout, easy operation, especially for "non-specialist" users. In a compact version or in a rack-mount version, this fully configurable CMSI can be integrated into ERPs of any size.