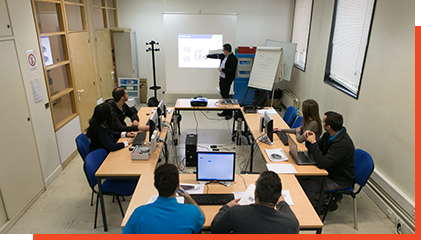 Training
The DEF Training Organisation was created in 2008 to respond to the need for training for the operation of the Fire Safety Systems (SSI) installed and maintained by DEF.
Our team of expert trainers travels all over France to provide you with the knowledge and skills necessary for the proper operation of your installation.
We wish to increase your autonomy and safety, as well as to ensure that you meet the regulatory requirements. For this, we offer a complete offer for training on three major themes:
1 / Thanks to the different "Operation" modules, you will be able to operate your entire system, from the Fire Detection System (SDI) to the Operational Assistance Unit (UAE) via the Fire Safety System (WSIS).
2 / The more advanced "Technical" modules are offered as part of an installation support, programming and maintenance of the first level of all Fire Safety Systems marketed by DEF.
3 / Finally, the "Regulation" modules will enable you to better understand the fire safety issues as well as all the standards and regulations in Public Access Buildings (ERP) of different types.
Training can also be provided in the form of e-learning via the Sentinel website.