Recommended solutions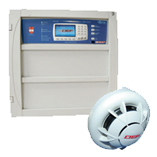 Détection incendie
Brouillard d'eau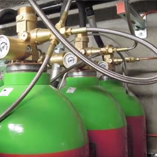 Extinction par gaz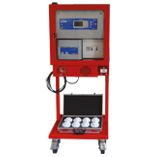 Détection provisoire
FIRE DETECTION
– Addressable and modular system
– Easy and intuitive operation
– Early detection
– Immunity to parasitic phenomena
– Interactivity for hourly risk management
More information
The Forte enables easy and intuitive operation especially for "non-specialist" users. The modularity of its system architecture enables in particular the Front Panels to be integrated into extra flat bays (or desks) to free up space and volume for the operator. Thanks to interactivity with the detectors (Orion +, OAO-O, etc.), the sensitivity and detection mode can change according to a time slot for a perfect temporal adaptation to the risks and constraints of the supervised area.
The large modularity of the panel, in a box, in a rack, in a network makes it possible to cover all types and sizes of vessels.
This detector is a compendium of technologies developed by our R&D department, it combines several sensors (2 optical and 1 thermal) and a powerful algorithm.
It enables to combine early and efficient detection regardless of the nature of the combustion furnace.
This detector offers multiple (14) sensitisation possibilities for both smoke and temperature. Thanks to the interactivity with the panels, the sensitivity and detection mode can evolve according to a time slot for perfect temporal adaptation to the risks and constraints of the supervised area.
It has excellent immunity to parasitic phenomena such as water vapour, dust, etc., allowing it to be placed near a bathroom (limitation of installation cost and potential visual discomfort in the case of a hotel room, for example).
Paint on request
Water spray
– Over 20 years of experience
– Total and complete control of the installation
More information
With more than 20 years of experience and internal teams of fitters, the DEF network is a recognised player in water spray extinguishing solutions. This extinguishing solution is the result of a water spray in the form of fine droplets (<1 mm) at pressures between 12 bar (low pressure) and 100 bar (high pressure), provided by a technology of specially designed diffusers. Water spray has a double effect: it lowers the temperature and simultaneously smothers the fire by lowering the oxygen concentration. Furthermore, the small diameter of the required piping networks facilitates its installation, even in congested spaces. Low or medium pressure water spray is recommended for protection of engine compartments and other auxiliary rooms.
Gas extinguishing system
– Inert gas IG55 (50% nitrogen, 50% argon)
– Respecting the environment
– Modular or centralised version
– Reduction of noise emission by 30 DB
More information
DEFINERT Matrix/silent nozzle is DEF's natural and eco-friendly automatic extinguishing solution.
The use of IG55 (50% Nitrogen/50% Argon) inert gas makes it possible to smother and extinguish the outbreak of fire by reducing the oxygen content while ensuring visibility after release. This extinguishing agent is also safe for high-value equipment and goods, thus ensuring the sustainability of the system. It also fully respects the environment thanks to its two natural components from the atmosphere. The use of the silent nozzle and a regulated valve enables to reduce noise emission by 30 dB during extinguishing and to be perfectly suitable for the new constraints of the data processing centres, or any other room hosting computer servers.
Finally, the presence of a non-return check valve and a tank by tank attachment system provide ease of installation and improved accessibility for maintenance. DEFINERT MATRIX is available in modular or centralised version of 200 or 300 bars.
Provisional detection
– Temporary detection of construction
– Easy installation and movement
– Permanent connectivity, sending SMS/emails
– Monthly service contract
More information
This innovative solution makes it possible to cover a building's life phase during which the fire risk is high and where fire monitoring is often non-existent: the construction phase. Based on certified equipment, this solution mainly consists of a fire detection unit integrated into a robust frame on wheels and radio detectors installed on poles to make the solution mobile. For easy operation, this solution is connected and transmits fire detection events and installation status in real time via SMS and/or email. This solution, supported by the DEF network, is marketed under a "monthly service contract" which includes equipment provision, maintenance, relocation and troubleshooting.