Recommended solutions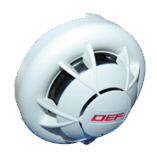 Détection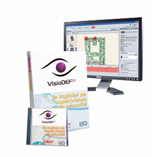 Supervision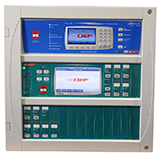 ECS & CMSI
Orion +
– Early detection
– Immunity to parasitic phenomena
– Interactivity for hourly risk management
More information
This detector is a compendium of technology developed by our R&D department, it combines several sensors (2 optical and 1 thermal) and a powerful algorithm.
It enables to combine early detection and performance regardless of the nature of the combustion furnace.
This detector offers multiple (14) sensitisation possibilities for both smoke and temperature. Thanks to the interactivity with the panels, the sensitivity and detection mode can evolve according to a time slot for perfect temporal adaptation to the risks and constraints of the supervised area.
It has excellent immunity to parasitic phenomena such as water vapour, dust, etc., allowing it to be placed near a bathroom (limitation of installation cost and potential visual discomfort in the case of a hotel room, for example).
Paint on request
VISIODEF 3D
Logiciel de supervision
– Automatic synchronisation in real time with the panels
– Consistency of guaranteed site data at all times
– OPC solution
– Intuitive 3D graphical interface
More information
VISIODEF 3D is a supervisor fully compatible with DEF equipment. This software designed and developed by DEF offers real-time automatic synchronisation with the central equipment of the Fire Safety System. Any points added to the control panel loops are automatically created on the supervisor. The consistency of the site data is, therefore, permanently guaranteed between the panels and the supervisor, without any technical intervention from the manufacturer. VISIODEF 3D integrates, among others, an OPC solution, a wide range of graphic customisation and a very intuitive 3D graphical interface for a simplified and efficient localisation. In addition, VISIODEF 3D enables to combine the supervisor with other tasks such as the management of emergency exits, the SSS and doubt removal by camera.
Forte – Antares IV
– Addressable and modular system
– Easy and intuitive operation
– Colour screen with pictogram management
– Connectivity and service offer
– Interactivity for hourly risk management
More information
Forte – Antares 4 are 2 addressable controllers (SDI and CMSI) that have been designed with excellent ergonomics. The Forte in particular uses a colour screen, dedicated pictograms and an optimised layout of LEDs and keys, thereby enabling easy and intuitive operation especially for "non-specialist" users.
The modularity of their system architecture enables in particular Front Panels to be integrated into extra flat bays (thickness 300 mm) to free up space and volume for the operator.
Thanks to interactivity with the detectors (Orion +, OAO-O, etc.), the sensitivity and detection mode can change according to a time slot for a perfect temporal adaptation to the risks and constraints of the supervised area.
The connectivity of the panels allows the user to know the status of his installation in real time thanks to the def-sentinel.com proposal.
The large modularity of the panels, in a box, in a bay, in a network makes it possible to cover all types and sizes of sites (small, large, multi buildings, high-rise buildings, etc.)