Recommended solutions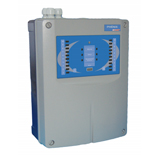 Détection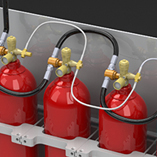 Extinction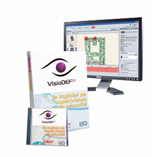 Supervision
PHÉNIX / S2H
Détection de fumée par aspiration
– High sensitivity and early detection
– Accurate location of fire outbreak
– Easy maintenance
More information
PHENIX/S2H is a suction smoke detection system particularly suitable for monitoring equipment or critical volumes, such as bays or computer rooms.
Its high sensitivity enables early fire detection and offers the operator the possibility of intervening at the earliest.
The flexibility of the tubular network associated with the S2H detector integrated into it enables closer monitoring of the risk and precise localization of the source of a fire.
DEFinert Matrix/ silent nozzle
Natural automatic extinguishing system for computer rooms
– Inert gas IG55 (50% nitrogen, 50% argon)
– Respecting the environment
– Modular or centralised version
– Reduction of noise emission by 30 DB
More information
DEFINERT Matrix/silent nozzle is DEF's natural and eco-friendly automatic extinguishing solution.
The use of IG55 (50% Nitrogen/50% Argon) inert gas makes it possible to smother and extinguish the outbreak of fire by reducing the oxygen content while ensuring visibility after release. This extinguishing agent is also safe for high-value equipment and goods, thus ensuring the sustainability of the system. It also fully respects the environment thanks to its two natural components from the atmosphere. The use of the silent nozzle and a regulated valve enables to reduce noise emission by 30 dB during extinguishing and to be perfectly suitable for the new constraints of the data processing centres, or any other room hosting computer servers.
Finally, the presence of a non-return check valve and a tank by tank attachment system provide ease of installation and improved accessibility for maintenance. DEFINERT MATRIX is available in modular or centralised version of 200 or 300 bars.
VISIODEF 3D
Logiciel de supervision
– Automatic synchronisation in real time with the panels
– Consistency of guaranteed site data at all times
– OPC solution
– Intuitive 3D graphical interface
More information
VISIODEF 3D is a supervisor fully compatible with DEF equipment. This software designed and developed by DEF offers real-time automatic synchronisation with the central equipment of the Fire Safety System. Any points added to the control panel loops are automatically created on the supervisor. The consistency of the site data is, therefore, permanently guaranteed between the panels and the supervisor, without any technical intervention from the manufacturer. VISIODEF 3D integrates, among others, an OPC solution, a wide range of graphic customisation and a very intuitive 3D graphical interface for a simplified and efficient localisation. In addition, VISIODEF 3D enables to combine the supervisor with other tasks such as the management of emergency exits, the SSS and doubt removal by camera.